Memory Allocation, UI, Audio Stabilization Fixes
---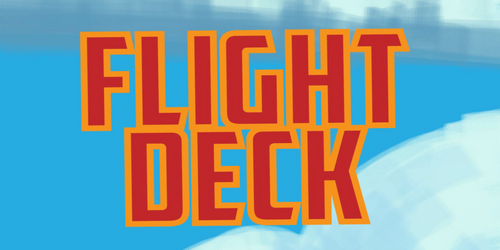 Hey guys and gals! We've gotten some awesome feedback so far on Flight Deck! We're happy to announce we've fixed some bugs and stabilized some game-play elements. Hopefully the game should run smoothly for everyone now!
Memory Allocation Error
This was caused with the build in Unity not allocating enough memory for the game. It worked for most people, but some browser/computer settings were causing the game to crash on start. We upped the memory allocation, so hopefully everyone should be able to run Flight Deck now!
Audio Levels
Some of the card sound effects and weather tracks were scaled pretty poorly. We've balanced these out, so all audio should be normalized and fit well together.
UI Adjustments
We had some feedback that the UI was arranged in a way that caused some confusion regarding the gameplay. We still have quite a few ideas on reworking a lot of the UI in the future, but for now we've shifted around some of the UI elements so it should be more clear what's going on throughout the game. Let us know what you think!

Thanks for all the support and keep the feedback coming!
Files
FlightDeck.zip
Play in browser
Apr 24, 2018
FlightDeck-Windows.zip
58 MB
Apr 24, 2018